About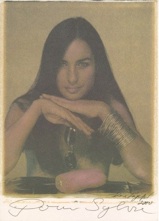 In 1994, Sylvie Chateigner opened in Paris her first vintage shop, called ironically: THANX GOD I'M A V.I.P. A few months later she gave birth to the parties with the same name.
From l'Elysée Montmartre to the prestigious salle Wagram, the Ritz Club or Chez Maxim's, those parties brought together 2000 people from the world of fashion, music & media.
The reputation of T.G.V parties is based on their strong musical identity.
The reputation of T.G.V parties is based on their strong musical identity. Resident Dj Gregory shares the decks with the rising French Touch, as well as international DJs (such as Frankie Knuckles, Mousse T, Osunlade, K.O.T and many more…), but the succes is also due to the heteroclicity of our clientel: multi-ethnic & parisian.
This innovative strength did not go unnoticed by Karl Lagerfeld and his collaborators, who did not hesitate to team up several times with the T.G.V. crew to share the same vision of the night.
Since 2008, Sylvie Chateigner & Amnaye Nhas runs a Vintage Store in Paris.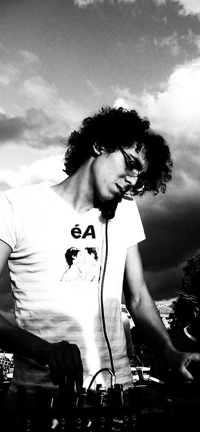 Born in Morocco, Amnaye arrived in Paris in 1999.
Thanks to his sound-engineer qualifications, he sound-checks for some of the best djs at the Respect parties. To name a few… David Mancuso, Kerri Chandler, Danny Krivit, Joe Clausell.
At the same time, Amnaye works on his producer skills, and sees his efforts rewarded when he meets Franck Roger & Lionel Marciano.
The team of the brand new House Music label: "Real Tone Records", who offer to release his very first EP on vinyl along with Franck and Alix Alvarez: "Collection of Moods".
This first record opens up new horizons for him, especially with the collective release "Secret Weapons EP" on the german label "Innervisions".
He also did a critically acclaimed remix for Lanoiraude, released on Dialect Recordings.
In 2008, he released a remix of DJ Gregory's Traffic  on Defected Records.
In 2005, he met Sylvie Chateigner and became the resident for the THANX GOD I'M A V.I.P parties at Chez Maxim's.
Their collaboration gave birth to the project of THANX GOD I'M A V.I.P Vintage Store in 2008.
After 2 years of hard working the shop became a successful project and allows Amnaye to build is own studio to craft his tracks.
Since a few months is start working again on new material, so stay tune…